"There is much suffering in the world-physical, material, mental. The suffering..."
– Mother Teresa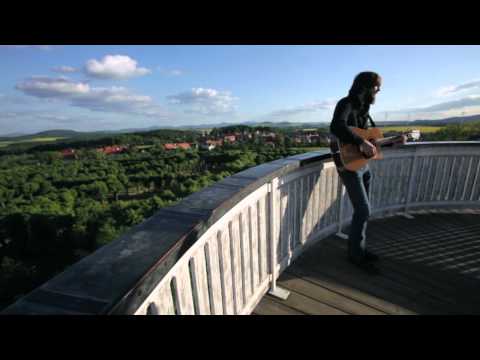 Your Phone vs. Your Heart →
"The Christian gospel is that I am so flawed that Jesus had to died for me, yet I..."
– — Tim Keller, The Reason For God,181 [HT: Take Your Vitamin Z]
Luther compares the devil to a chained dog
"Why should you fear? Why should you be afraid? Do you not know that the prince of this world has been judged? He is no lord, no prince any more. You have a different, a stronger Lord, Christ, who has overcome and bound him. Therefore let the prince and god of this world look sour, bare his teeth, make a great noise, threaten, and act in an unmannerly way; he can do no more than a bad dog on...
Attached to Technology and Paying a Price →
WORLD Magazine | Fewer fathers for the fatherless →
International adoptions into the US have fallen by over 50% in the last 10 years. This needs to change! 
Three Things I Wish I Knew Before I Got Married →
"To love at all is to be vulnerable. Love anything, and your heart will certainly..."
– C.S. Lewis (via anonymousmentor)
2 tags
Just heard this hymn on @KUTXAustin. Love that...
2 tags
The Lord has done great things. Let all the...
Our extremities are the Lord's opportunities. Immediately a keen sense of danger forces an anxious cry from us the ear of Jesus hears, and with him ear and heart go together, and the hand does not long linger. At the last moment we appeal to our Master, but his swift hand makes up for our delays by instant and effectual action. Are we nearly engulfed by the boisterous waters of affliction? Let us...
An Honest Approach to Adoption | The ABBA Fund... →
An open letter Tommy Nelson wrote on Marriage
johnbryson: A point to consider for a new year - I'm now 62. I've been married for 38 of them. My two sons are married with six grandkids among them. Teresa and I have a home full of memories, growth marks for grandkids on the door frames, junk furniture to be inherited, and a house to retire in or sell off some day. We have ten acres, nine dogs (over the 38 years) two feral cats, a baby rabbit...
"The Bible is not an end in itself, but a means to bring men to an intimate and..."
– Tozer, A. W. (Aiden Wilson) (2011-03-24). The Pursuit of God (Kindle Locations 74-76). Kindle Edition.
7 Life Lessons I Learn from my Dad
My youngest brother wrote this in honour of Father's Day. I couldn't agree more.   Always believe in and trust other people. You can always find good in someone. You can always find a job. If no one is hiring, create a business and hire yourself. He taught me how to be a good Dad. Strong, loving, consistent and present. You can never say "I love you" enough He believed in my...
"We often fear relationships because to open ourselves to another requires a..."
– (via joshlsulli)